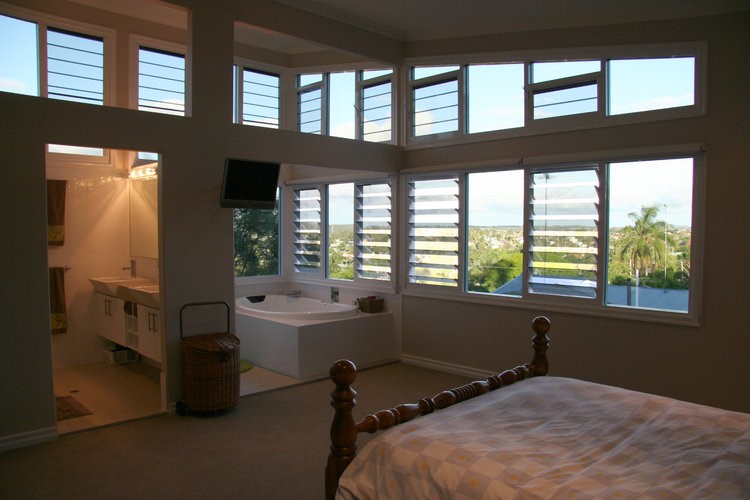 Many people are panicked by the suggestion of government restrictions on air conditioning this summer. However, there are many things that can be done when planning, renovating or building a Brisbane home to prevent this being of concern.
We can learn a lot from the design features of traditional Queensland homes that were cleverly and intuitively designed for the warmer climate in the Sunshine State.
The positioning of a home with east-west orientation can help facilitate natural air flows, afternoon breeze and shaded areas to keep rooms cool. The location of certain rooms in your home is another key consideration to fight the summer heat and winter freeze.
Sliding and panel doors that offer seamless integration not only open up spaces in terms of look and feel but also for greater air flow. The installation of casement and louvre windows help direct breezes. And of course, traditional timber-built, high-set homes are winners for capturing and retaining cool air.
Other inclusions such as the installation of whirly birds in the roof as well as insulation in the walls and ceilings can keep temperatures bearable in summer with the latter providing year round comfort – extra warmth in winter and coolness in summer.
These simple design features and inclusions are not rocket science but are so powerful when put into practice.  Feedback from many customers is that they can basically eliminate the need for air conditioned cooling with one customer only using their central air conditioning a handful of times over summer last year.  This is great for your family's health and the wallet!