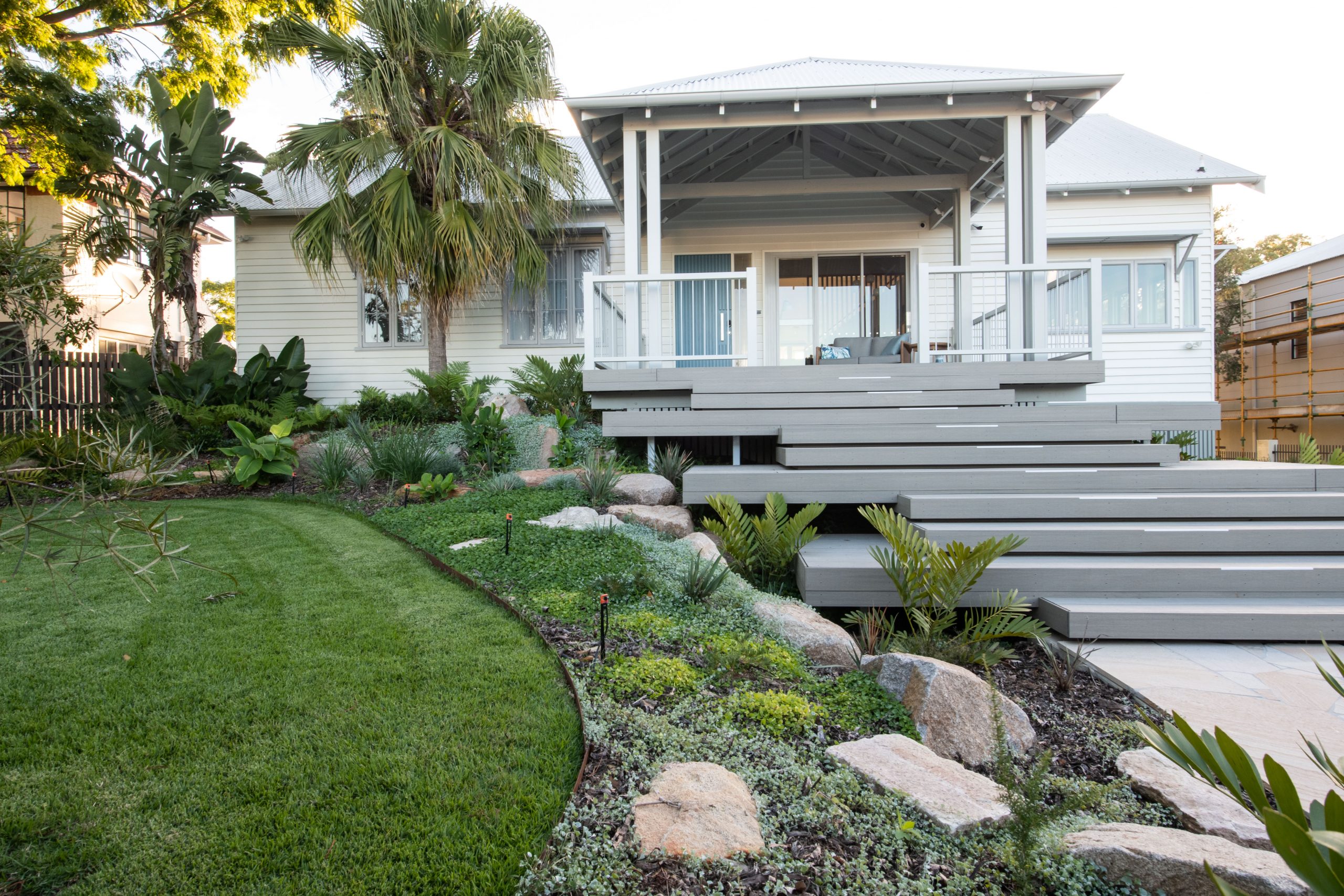 We thought long and hard before choosing a builder for our Brisbane whole of home and landscape renovation. We needed someone who would do the job to a good standard of quality and in reasonable time.
We knew that renovating an older timber home would present unforeseen problems and opportunities, so we knew that we needed someone who we could trust; someone prepared to work through issues with us, and someone prepared to seize an opportunity: for example, to make the most of a reveal, a view, a stairway, or get rid of an unwanted support structure through carefully engineered lintels, and many others.
We found Jason Mangan and Homes 4 Living by reputation: someone who had worked with him before. We spoke and thought that we would likely be a good fit. But we wanted a higher level of confidence for a whole of house and landscape renovation. So we asked him to join with us in several planning meetings with our architects. This process gave us confidence in our choice, and our architect agreed! I like to think that Jason likewise became confident that he could work with us, and that our architect plans were sufficiently detailed .
The result was a handshake agreement, then a quotation, a discussion about how to best go forward, a timeline, and a contract.
Jason and his team were all that we had hoped for and more. Of course there were unforeseen problems and opportunities. There were delays and setbacks as the Covid lockdowns took place. There was a lot of trust and growing confidence on all sides. Throughout the renovation and landscaping work we always felt that for Jason and his team, satisfying our needs was paramount. We found that Jason and his team always listened carefully to our comments, feedback and requests.
I should add that we worked hard to be a "good customer": our architect plans were detailed, and we always were able spell out what we wanted in some detail.
The result is a wonderful home and landscape that my wife and I treasure. The cost was very much in line with our expectation. The timeline was achieved. The quality of the work was above our expectation. More than that, we value highly the professionalism, integrity and skill of Jason and all who worked on the job under Jason's careful supervision.