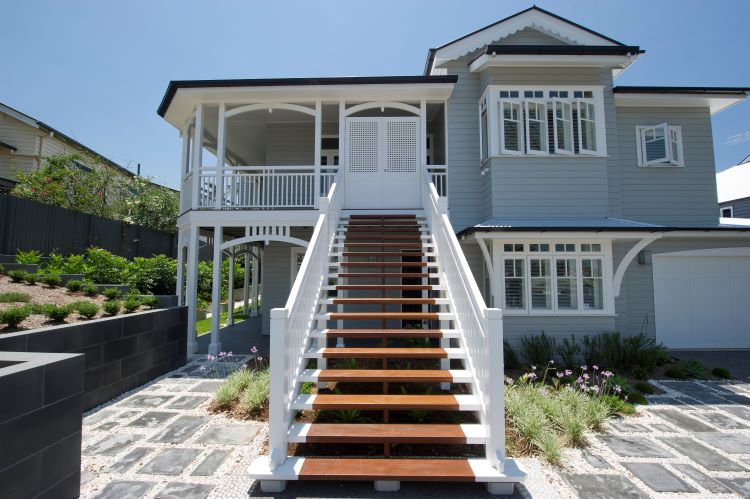 Quintessential is a word that's often used to describe the classic homes we have in our great State and that form an integral part of our history and culture.
Growing up in Warwick, I was lucky to call what could be described as a 1920s Quintessential Queenslander 'home'. Over the years, my love for the Queenslander has grown as I have worked to restore and breathe new life into some of Brisbane's most beautiful Queenslanders to their former (and modern) glory.
The fact is that the Quintessential Queenslander doesn't come in just one style, but it does have some defining features:
Timber construction with a corrugated-iron roof
Highset on timber stumps
A verandah out the front and/or back and sometimes on the sides
Features to screen the sun or ventilate the interior
Polished wooden floorboards, and
Main living areas on a single floor, frequently with a hall that divides bedrooms from living areas.
It's an architectural style that dates back to the 1840s, borne out of our early settlers' desire to combat the heat and humidity of a Queensland summer, and adapted over the years to suit our changing lifestyle.
Architects refer to Colonial, Ashgrovian, Federation and inter-war Queenslanders, each with their own style elements. Elements such as the pitch of the roof or the interior layout, the different decorative exterior features such as lattice and lace, and interior finishes like tongue and groove timber walls and ornate plaster ceilings.
The Brisbane City Council has a helpful guide for recognising different housing styles if you are wanting to identify which period your home is from.
See it here… https://www.brisbane.qld.gov.au/planning-and-building/do-i-need-approval/restoring-and-researching-heritage-properties/fact-sheets/recognising-housing-styles …
If you're looking to renovate one of these grand old dames and want to explore some of the freshest ideas and approaches to breathing new life into your Queenslander, get in touch with us.