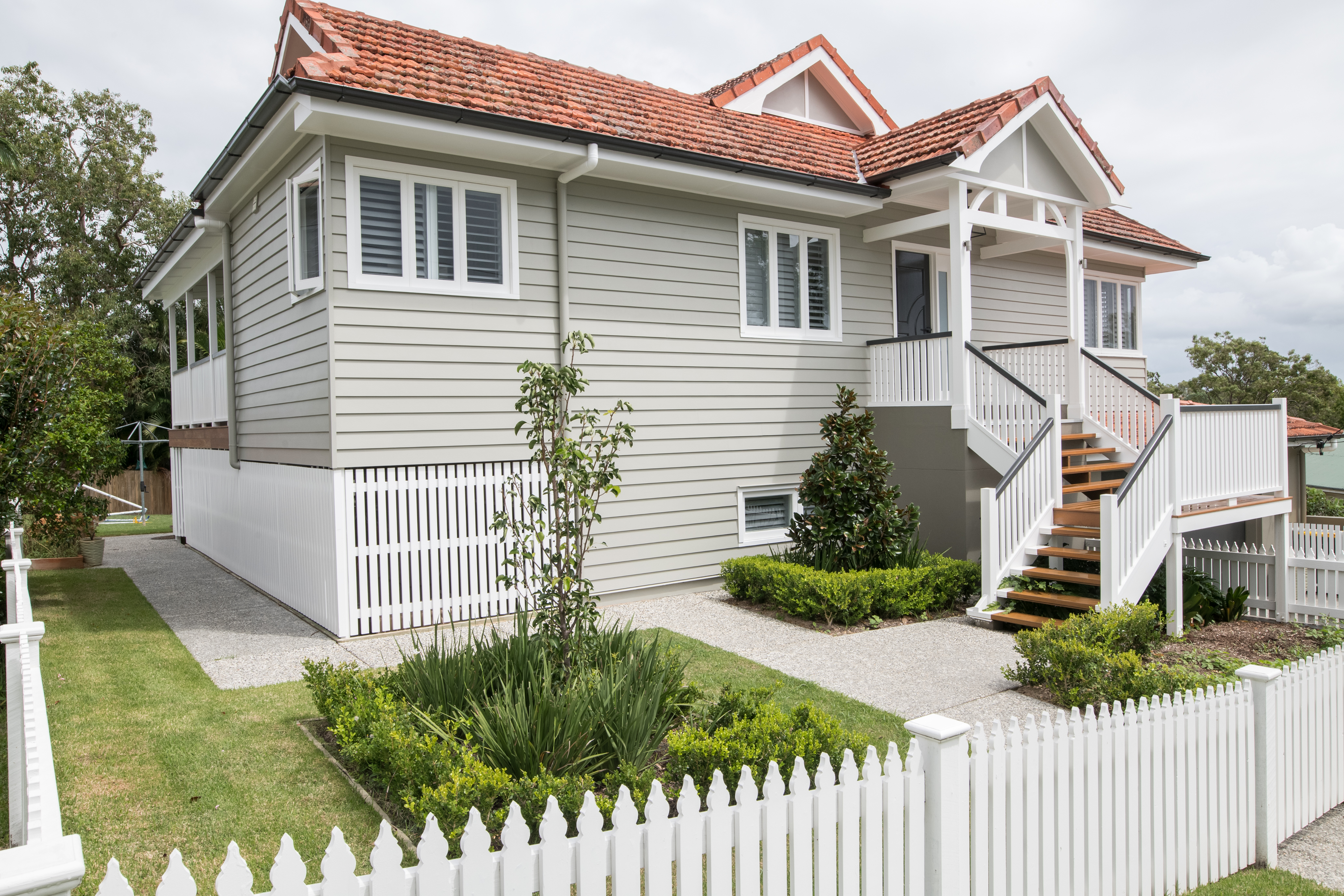 Holland Park, Brisbane | Second Storey Addition
We transformed this quaint three bedroom, one bathroom cottage in Holland Park, Brisbane into a five bedroom, three bathroom modern home with a modest house renovation.
The classic, traditional elements were combined with modern day flair to provide this contemporary Queensland home with contemporary charm and class.
Situated on a hill, the home was not only lifted but the property dug into to provide ample space and height for the downstairs area, two-car garage and swimming pool with the backyard retained to also offer a large green space for the children to play. Positioned east-west, the house was also designed to ensure maximum cross-ventilation and warmth to ensure minimum use of the central air-conditioning system.
The result? A modern day home for living offering wide open spaces, seamless indoor and outdoor living, and separated areas for the parents and children.