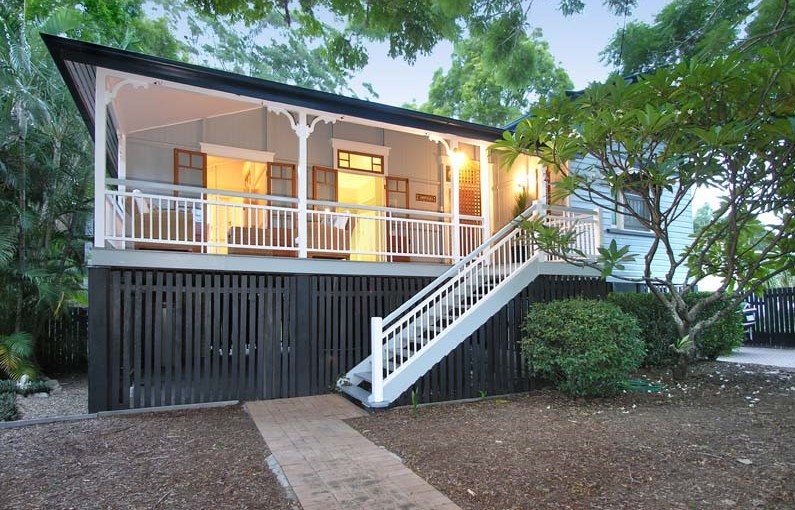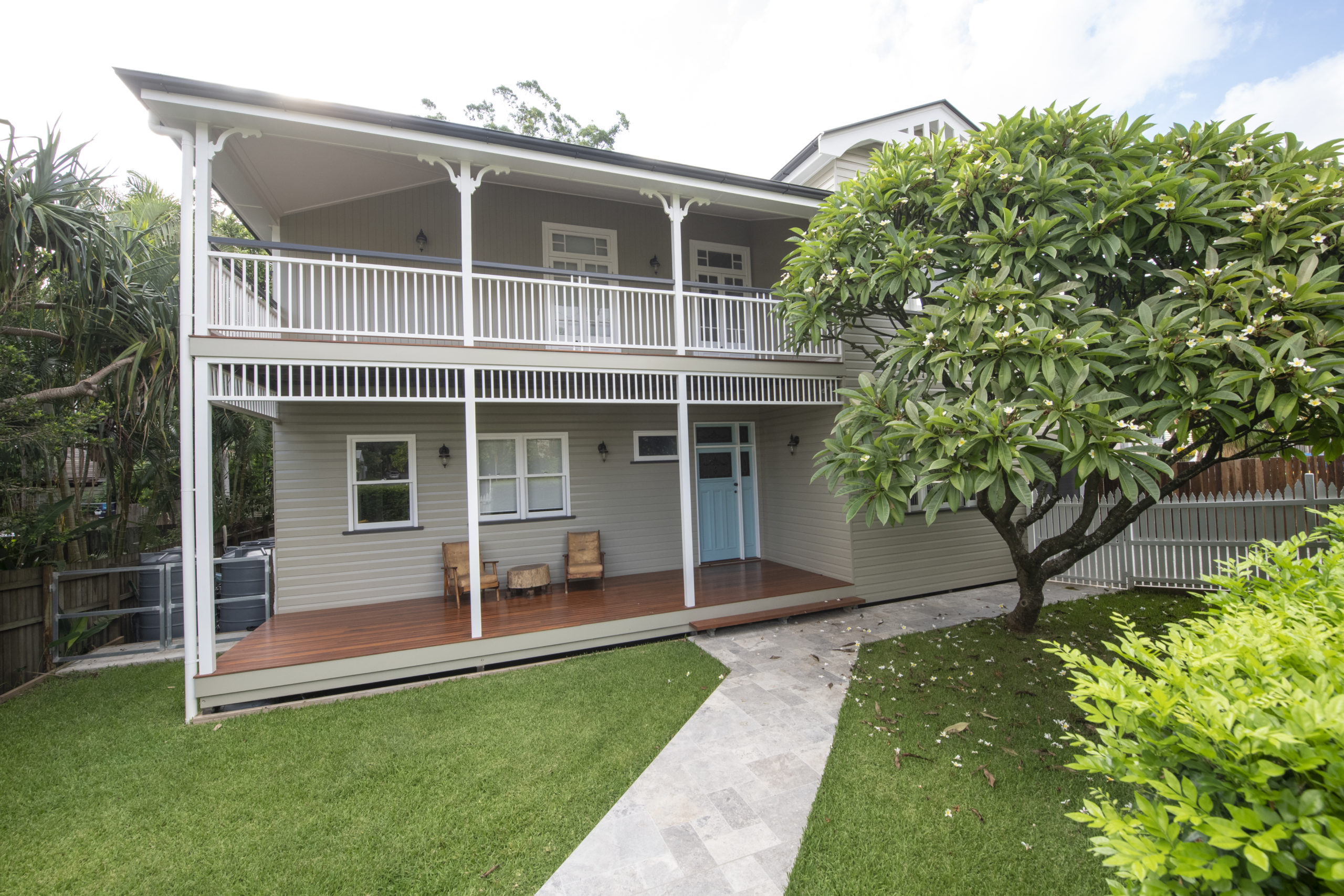 Red Hill | House Raise & Second Storey Addition
This house lift, repositioning and major renovation to this Queenslander in Red Hill, Brisbane exemplifies the true meaning of modern grandeur.
Defined as being 'a new elegance combining old world features with a contemporary approach', this description aptly sums up the results of this house renovation project in the high end, inner city suburb.
To allow additional space for this modern family, the house was repositioned on the block to allow for a double garage to be built at the side and raised to create the two storeys.
The customer's vision to maintain the rich history and character of the home was realised by the architect with features such as the stainless glass windows, leadlight door, VJ wall panelling and breezeways above the doors being maintained amongst the modern day renovation.
The interior design incorporated 21st century spaces such as a walk-in pantry, powder room, home office and study nooks within the original exterior while the characteristics of the traditional Queenslander with high ceilings, and openings for natural light and breezes were accentuated.