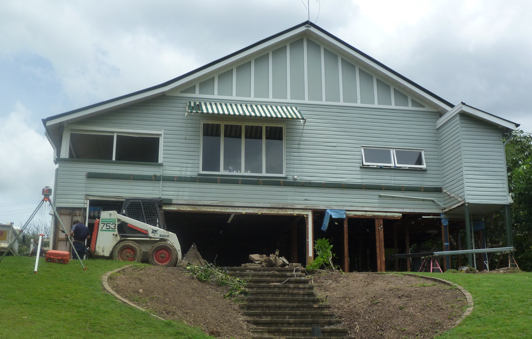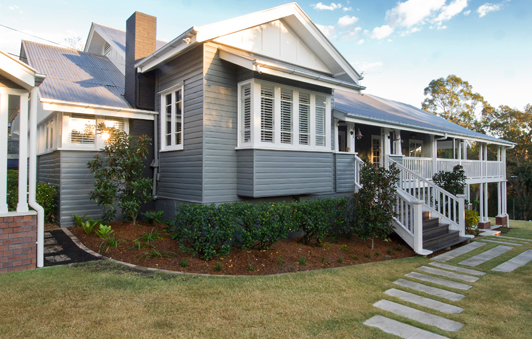 Taringa, Brisbane | House renovation
Careful planning and scheduling was key in this Taringa house renovation to allow our customers to remain in their home during the year-long construction project.
The results of this Brisbane house renovation were not only original but stunning with it being profiled in the October 2013 edition of the Australian House and Garden magazine.
Being home to a family of four young boys, practicality was mixed with unique style.  This included spacious family and entertainment areas, indoor outdoor living, a locker room style bathroom, storage for bikes, tools and sporting equipment, and a detached games room on the 4,000m2 property.
Major alterations were made to the house with the roofline extended at the rear, the interior layout completely remodeled, and the underneath built in to create a large, two-storey home.
Extensive excavation was completed to allow for 2.7m high ceilings on the ground level and the installation of a 22,000 litre concrete, underground water tank.